Its about you, not me.
17 May, 2023
5 Mins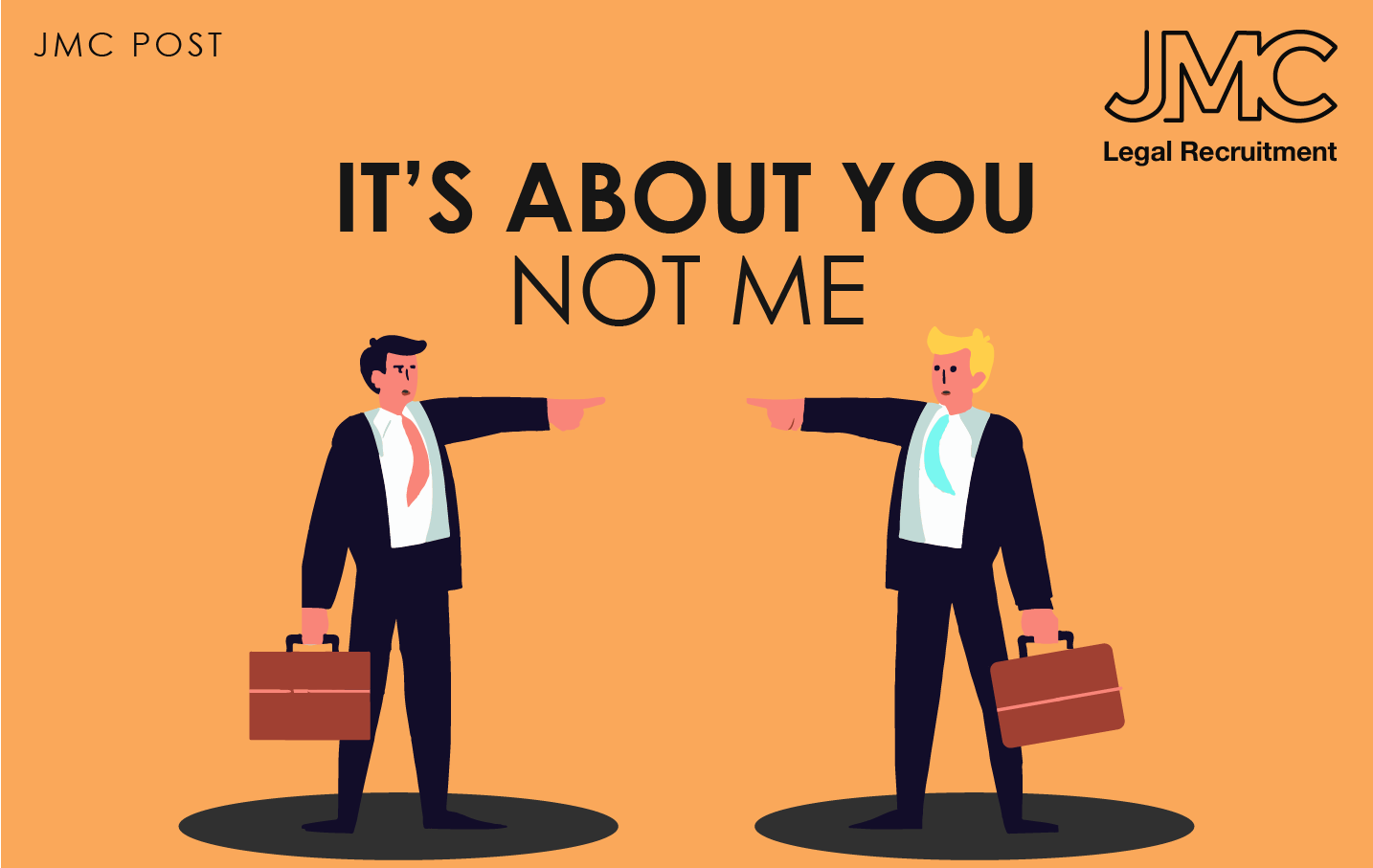 Your CV is your ticket to landing your dream legal job. But to stand out from the crowd, it can't all be about you. Sounds odd, right? Who else do you write about?
Well, you need to switch your CV focus from yourself to the specific law firm or legal organisation you're applying to. A simple way to do that is to read your CV and change the emphasis from "I am …" to "You get …".
We know you're amazing and you're looking to progress in your career. But do you offer what the company is looking for?
Here are 5 quick tips to make your CV more about the company you want to work for:
Nail your personal statement. Summarise your legal skills and experience and explain why you're the right legal professional for the job. Make sure you highlight what you bring to the firm rather than just talking about how amazing you are.
Take the time to research the law firm you're applying to. Check their socials, their website, articles in the press and note how they talk about themselves. Get a sense of the culture, their values and the legal work they specialise in.
Reflect their own language and way of talking about their company in your own CV so you will instantly sound like a good fit.
Tailor your CV to the position using keywords from the job description and highlight the most relevant legal skills and experience they've asked for.
Put the emphasis on your results and achievements, not just your responsibilities. Also, use specific examples, such as winning a case or drafting a complex contract. This shows employers you're results-orientated.
Changing the focus of your CV from yourself to the company you're applying to increases your chances of landing an interview and getting the job.
On the hunt for your dream legal job? It's what we do! Get in touch and let us find your perfect match.