The value of dual-qualification and a new route to achieving it
26 Jun, 2023
10 minutes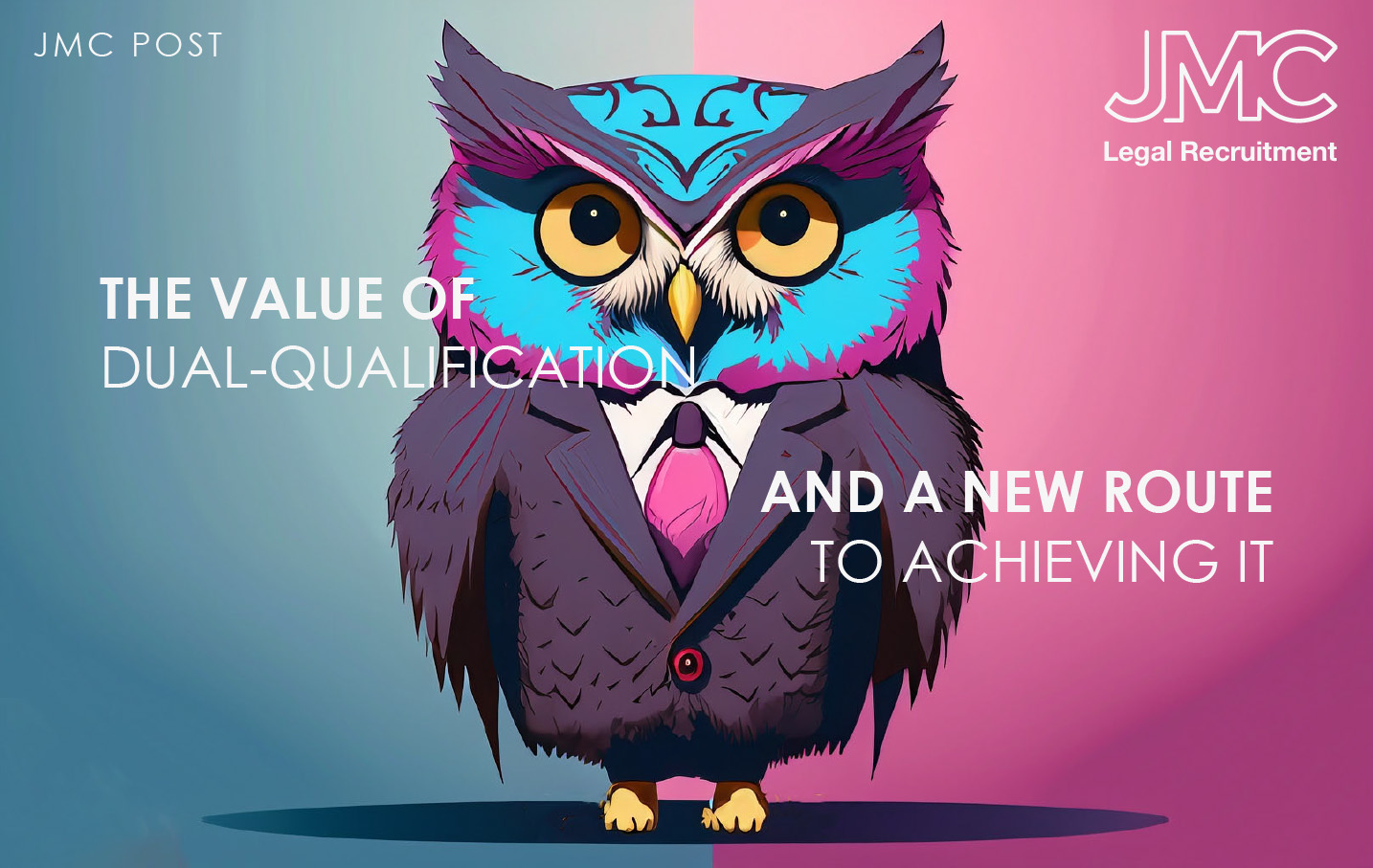 In today's globalised legal market, becoming dual-qualified is an increasingly attractive career move for Scots lawyers. This blog will focus on a relatively new route open to Scots lawyers to dual-qualify in England and Wales.
Why bother?
The level of cross-border transactions has been steadily increasing over the past decade, with the continued expansion of English domiciled firms into the Scottish legal market and vice versa. As a result, we are now seeing a real demand for dual-qualified solicitors across a variety of practice areas.
The benefits are clear: you can work on both Scottish, English/Welsh and cross-border matters, often of a larger scale and higher value. Consequently, you are more useful to your firm and can command a higher salary. You are also increasing the portability of your expertise should you be looking to make a move further afield, with many international firms looking more favorably on dual-qualified candidates.
More broadly, undertaking dual-qualification signals to employers a desire to develop professionally and is indicative of someone who takes their progression and on-going knowledge seriously.
How do I dual-qualify?
The Solicitors Qualifying Exam (SQE) is the 'new' route for Scots qualified lawyers to re-qualify in England and Wales. Although the SQE was introduced in September 2021, the transition from the Qualified Lawyers Transfer Scheme (QLTS) to SQE has left many unsure of the new requirements for requalification. In this blog we will look at how Scots lawyers can use the SQE route and the potential benefits for your career.
The old QLTS route was introduced in 2011. Following a two-part structure, the QLTS tested legal knowledge using a multi-choice exam and then ensured practical skills through a range of exams such as Legal Drafting and Online Legal Research.
Conveniently, the SQE follows a similar structure. This means that for Scots qualified lawyers, the process for requalification hasn't changed as much as it might seem. The main change brought in by the SQE regime is the replacement of the Legal Practice Course (LPC) for aspiring solicitors, which of course does not impact those requalifying.
The SQE contains two parts, SQE1 and SQE2. As with the QLTS, SQE1 tests legal knowledge and SQE2 focuses on practical skills. There is an agreed exemption for Scots lawyers for the SQE2 section meaning there is no need to undertake further exams in the basics of legal practice (although the exemption does not apply automatically and does need to be applied for).
Further, for aspiring solicitors there is also a requirement for two years of Qualifying Work Experience, but those already practicing in another jurisdiction are exempt from having to evidence this.
SQE1 tests 'Functioning Legal Knowledge' through two separate multi-choice assessments covering different fundamental areas of English and Welsh law. The exams are offered around the country in January and July each year, and each test consists of 180 best possible answer-style questions. There is no default exemption from the SQE1 for Scots lawyers, although exemptions may be available based on individual experience or qualifications. This means that for most Scots lawyers, the SQE1 is the only hurdle to becoming qualified in England and Wales.
The prospect of going back to studying the fundamentals of law and sitting two long and difficult exams isn't likely to be a very exciting prospect for most lawyers, especially while still maintaining your own practice. SQE1 generally has a fairly low pass rate, with only 51% of all candidates passing the January 2023 sitting. Perhaps surprisingly, the pass rate for qualified lawyers in the same sitting was only marginally higher, at 57%.[1] These numbers may speak to the challenges of returning to academic study and balancing these challenges alongside work.
However, the SQE1 does allow for each candidate to prepare for the exam in the way that best suits them. The Solicitors Regulatory Authority of England and Wales does not require any formalised course to be sat before undertaking the SQE1, meaning that there is a range of options for how to approach your study. Of course, there are a range of courses provided by legal education providers such as the University of Law, BPP and QLTS which can provide structured materials and support. Some of these courses are specifically designed to fit in around full-time work. There is also the option of self-studying for the exam, which can allow for more flexibility, as well as lower costs for those not being financially supported by an employer.
Conclusion:
Despite the potential challenges of undertaking the SQE1, the benefits to your career are clear and numerous.
Overall, the SQE1 provides a flexible, although challenging, way of becoming a dual-qualified solicitor in England and Wales, with the possible benefits to your career clearly outweighing the short-term dedication needed to successfully pass the assessments.
If you are interested in discussing opportunities for dual-qualified lawyers in Scotland, or any other goals you have for your legal career, I would love to hear from you.