Working Oceans Apart
05 May, 2022
2 Mins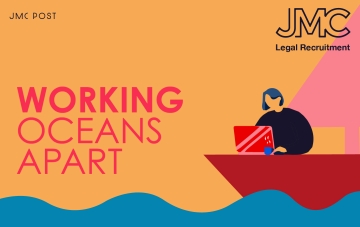 Are you working from home today, tomorrow, and every workday in the future?
More companies than ever are operating 100% remotely and oceans apart from each other. No office space, just staff working around the world and communicating through channels like Slack and Zoom. ????

How do you stay engaged and connected to your workplace if you're working from your shed, home office, or spare room and have yet to meet a single colleague in person?

Here's a few ways fully remote companies do it:

Company-funded in-person meet-ups twice a year. You work and socialise with your team colleagues from a shared Airbnb or hotel over a few days.

Regular online team-building icebreakers. No work, all social. Playing quizzes and online games can break down social barriers.
Virtual one-to-one meetings with your line manager every week to talk about personal growth, opportunities, and current work.
Meet up in person as an entire company once a year. That may mean flying people in. Half social, half work - it's a chance to share the company's future, successes, and put faces to other departments, teams and projects.
For remote working to succeed long-term, it's vital you feel included, communication channels work well, and you can build genuine relationships with your colleagues.
Written by Jason Connolly