Wigging Out
08 Nov, 2022
2 Mins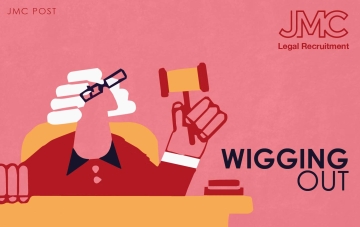 Why do UK lawyers wear wigs?
This 17th century piece of horsehair popped on top of the head of every UK lawyer, barrister and judge in the UK is something we accept as normal – along with their gowns. But at some point, we've probably all had a moment of thinking, why?! And should it continue?

Lawyers started wearing wigs in court because it was the fashion outside court when King Charles II reigned.

Solicitors stopped wearing wigs in the 1820s, and lawyers in family courts stopped more recently (about a decade ago). So, why are they still worn by many in the profession? And should they?

The wig raises many passionate arguments for both sides.

Those who like them argue it visually establishes you as qualified, whatever your age, sex or race. A bit like a stethoscope does for a doctor. It's also a uniform that helps bring a sense of occasion and reassurance to the public.

The case against wearing wigs is that rather than giving that reassurance, it's actually intimidating. Some of those who want it gone see it as a symbol that the UK justice system is behind the times and clings to unnecessary traditions.

As for it giving court proceedings a sense of occasion and authority, non-wig fans consider the court itself and the words spoken should do that, not the piece of horsehair.

Either way, in the UK courts, it's certainly key to looking the part.

Written by Jason Connolly