Representing Yourself
08 Nov, 2022
3 Mins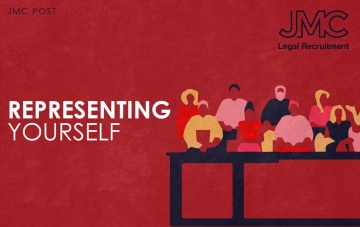 Should you represent yourself in court?
Donna Patterson has made headlines across the UK after being awarded £60,000 representing herself in a discrimination case against her former employers Morrisons. But the reason this has made headlines is because winning a case like this is unusual.So, what is the case for and against the idea of being your own lawyer in court?
For:

You save a lot of money in legal fees. This is a big incentive, and with little legal aid available, sometimes the only option.

Against:

Your opposition will have experienced lawyers who know this area of law and how to win these cases. They'll also have all the legal tools at their disposal and understand court proceedings.

For:

You can take a "McKenzie Friend". This is a non-legal advisor or supporter in court. For Donna Patterson, she had a tribunal mentor from the organisation Pregnant then Screwed to offer her independent advice and help her learn from similar cases.

Against:

You are emotionally invested, which can make it hard to independently assess your chances of success. It also means it's hard to be objective when faced with your opponent's case in court.

If you are representing yourself in court, it will be an immense help to have a support organisation or independent advisor on your side. It's also wise to learn legal terminology you're likely to come across, investigate past cases, and be able to assess your chances of success. If you fail, you may be liable for the legal fees of the opposing party.

If you decide to be your own lawyer, but you don't have any legal or court experience, it's time to do some legal homework!

Written by Jason Connolly