Popplegangers
06 Jul, 2022
3 Mins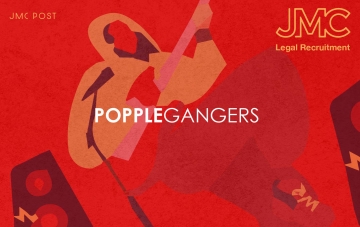 Who wants to think about Christmas songs in the summer?
Okay, probably not anyone. But we mention it because Mariah Carey is being sued for $20 million over copyright infringement of "All I Want For Christmas Is You". It's a song that reportedly earns Carey $60 million in royalties.

Andy Stone from Vince Vance and the Valiants argues that Mariah Carey's song infringes copyright on his own 1989 song of the same name by exploiting his style and popularity to achieve success. This isn't about similar lyrics or melody, and legal experts think this also isn't about expecting a win in court but hoping for an out-of-court settlement.

It's something Ed Sheeran is familiar with. He recently counter-sued Sami Chokri when Chokri accused him of plagiarising Shape of You, in a stance Ed took against claimants hoping to win out-of-court settlements with no basis for the claim. The court found in Sheeran's favour.

There are plenty of songs that sound like others. And plenty of law cases won, lost and settled over copyright infringement. Here are some songs to compare for similarities (with various legal outcomes) if you fancy going down a musical rabbit hole today.

> Robin Thicke and Pharrell Williams 'Blurred Lines' vs Marvin Gaye 'Got to Give It Up'
>George Harrison 'My Sweet Lord' vs The Chiffons 'He's So Fine'
> Radiohead 'Creep' vs Lana Del Ray 'Get Free

> Ray Parker Jr. 'Ghostbusters' theme vs Huey Lewis and the News 'I Want a New Drug'

> Mark Ronson and Bruno Mars 'Uptown Funk' vs the Gap Band 'Oops Upside Your Head'

Written by Jason Connolly