New Year New Laws
03 Jan, 2023
3 Mins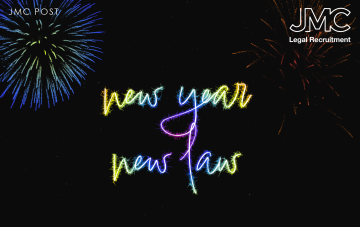 2023 is almost upon us. So forget thinking about the in-laws at Christmas. Let's look ahead to 2023 and all the new laws just around the corner.
Here are some of the noteworthy legal changes likely to cause a few headlines next year:

The Elections Act 2022

The passing of the act late in 2022 means from May 2023 voters will need to show photographic ID at polling stations. It's a change that's likely to lead to some voters being caught unawares and being turned away at the polling stations.

The Police, Crime, Courts and Sentencing Bill

In Autumn 2023, this new and controversial public order bill comes into effect, giving police and courts more power to act against crime and to curtail protests. How the police can use those powers may well be tested in court.

The Building Safety Act

This enshrines in law much greater safety protection to property owners and renters. Owners of unsafe flats may have to pay up to £15,000 to have them fixed. It also attempts to address cladding issues in high-rise buildings.

National Minimum Wage rise

New higher rates come into force on April 1st, 2023. It'll increase the current minimum wage for over-23's from £9.50 an hour to £10.42 and overall, the new rate will benefit around 2 million households in the UK.

So, a little taste of some laws coming into play next year. Many come with plenty of controversies surrounding them. So, which of these do you reckon will cause the biggest stir in the media next year?