Network Power
03 May, 2022
2 Mins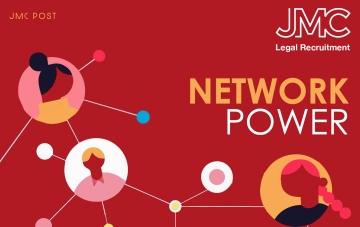 Are you part of a staff network?
Created by staff and for staff, this is a community of workers who come together over common goals, share ideas, and potentially influence workplace policies for greater inclusion, support and diversity.

They've become increasingly popular in larger law firms as a way for people to share ideas and help shape company policies. The international law firm Norton Rose Fulbright has several staff networks "to help foster a culture that allows people to be themselves at work". Here's a list of their UK ones:

Advance – social mobility network

Breathe – mental health network
Compass – Islamic faith, culture and business network
Family matters – a network addressing issues affecting parents, grandparents, guardians and carers
Origins – Black, Asian and Minority Ethnic network
Pride – Lesbian, Gay, Bisexual, Transgender and Allies network
Shine – disability and long-term health conditions network
WiN – gender parity network
Some argue they separate staff into groups and simply become echo chambers. But they're becoming more popular in the legal sector and many law firms are seeing the wider benefits.
A well-run staff network can be a safe space to explain a lived experience and help create a collective minority voice that has an influence on attitudes, behaviours and policies. It's a way to bring the majority closer to under-represented people within their organisation.

There's a lot of positivity to come from doing that. ????

Written by Jason Connolly