Navigating the Legal Recruitment Landscape in 2023
23 Oct, 2023
6 minutes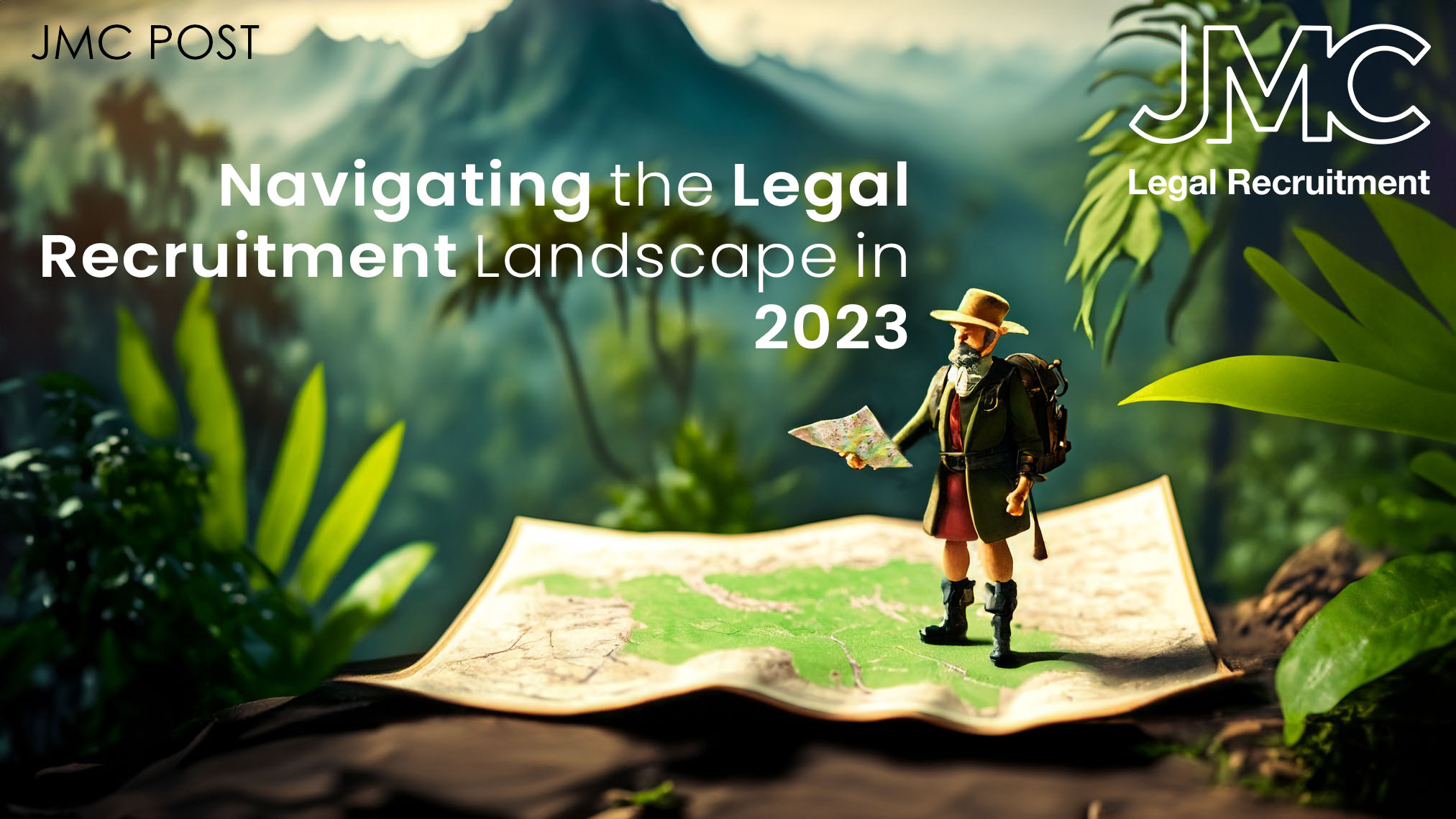 Navigating the Legal Recruitment Landscape in 2023
As we step into autumn and the latter part of 2023, the legal recruitment landscape is evolving in intriguing ways, mirroring the broader economic outlook. At JMC Legal Recruitment, we find ourselves at the epicenter of this dynamic shift, witnessing firsthand the surges and trends that define the current state of the legal job market.
Robust Demand for Senior Lawyers:
One striking observation is the heightened demand for senior lawyers across various legal disciplines. Companies and law firms alike are recognising the value of experience and expertise, and we've seen a notable uptick in requests for seasoned professionals to lead and guide legal teams. This trend reflects a desire for stability and proven competence in navigating complex legal landscapes.
Unprecedented Activity and Busyness:
In tandem with the increased demand for senior lawyers, our agency has experienced an unprecedented level of activity. The legal recruitment market is buzzing with energy, with law firms and corporate legal departments actively seeking top-tier talent to fortify their ranks. This surge in activity is indicative of a broader confidence in the legal sector's resilience and its crucial role in supporting businesses and individuals through uncertain times.
Steady Uptick in Vacancies:
A key indicator of the market's buoyancy is the steady uptick in the number of vacancies flowing through our channels. Legal roles spanning diverse practice areas, from corporate law to real estate and litigation, are being consistently posted by firms eager to secure the best talent available. This surge in vacancies underscores the essential role of legal professionals in shaping and safeguarding the future of businesses in the post-pandemic era.
Greater London Leading the Way:
In our analysis of regional dynamics, Greater London emerges as a standout player, leading the charge with a remarkable 60% more legal roles than other regions. The capital's status as a global financial hub, coupled with its diverse range of industries, is contributing to this concentration of legal opportunities. Whether it's multinational corporations, high-profile law firms, or dynamic startups, Greater London continues to be a magnet for legal talent.
"As the CEO of JMC Legal Recruitment, I am proud to witness our agency actively contributing to this vibrant legal recruitment landscape. The heightened demand for senior lawyers, the surge in overall activity, the consistent uptick in vacancies, and Greater London's dominance are all indicative of a resilient legal sector that plays a pivotal role in shaping the future. At JMC, we remain committed to connecting exceptional legal talent with the organisations that recognise and value their expertise, fostering a landscape of growth and opportunity in the legal profession."
-Jason Connolly, CEO