Lawyers for Pets
05 Aug, 2022
3 Mins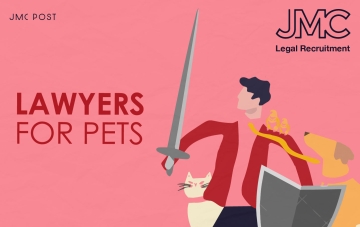 Does your pooch need legal representation? ????
Is your cat the neighbourhood cat burglar?
Where there's a pet crime, there's a lawyer ready to defend them in court.

Custody battles, injury, property damage, access disputes, noise battles—there's a whole legal specialty in helping owners facing prosecution and sometimes even trying to save the pets from being re-homed or euthanised.

In the US, there's a lawyer in Connecticut who's made a name for himself for getting so-called dangerous dogs "off death row" when they've been accused of causing serious injury or death.

Here in the UK, we have the 2006 Animal Welfare Act putting responsibility on owners to look after their pets. We also have several others, such as the 1991 Dangerous Dogs Act, aimed at protecting the public.

One of the pet crimes on the rise in the UK is dognapping, with a record 1882 dogs reported stolen last year in the UK—an increase of 25% compared to 2020. With expensive breeds and the huge emotional impact, there are plans to introduce a new pet abduction offence with tougher penalties.

But some pets choose a life of crime. Dennis the Menace was a cat who roamed Luton for years stealing sponges, shoes and even bikinis from neighbours. And police detained a parrot called Hariyal for 'hurling obscenities' at his owner's stepmother in India.

Plus, thousands of owners have publicly shamed their pets online for minor misdemeanours by putting 'confession' signs around their pet's necks.

Written by Jason Connolly

No wonder pets need lawyers.