Lawyer Hobbies
18 Jan, 2023
3 Mins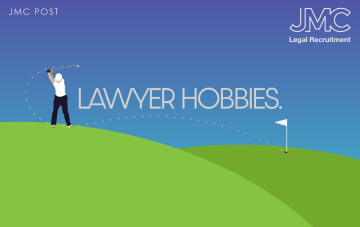 Being in legal recruitment means we see a lot of CVs. Constructing the best CV for your prospective employer is a theme we often bring up. There's one section that's easily forgotten though, and yet can seem the trickiest to get right.
It's Hobbies and Interests
What do you put there?
Probably not "Binge watching The Traitors on iPlayer" even if that has dominated most evenings this January. It can be tricky though, because you want to be honest yet professional. Stand out, but not just put in crazy hobbies you've tried once, like axe throwing ???"
A good place to start is to think about why this is being asked. There isn't a list of ideal hobbies and interests anyone is looking to tick off. It's more getting to know you as a rounded person. Someone who has interests beyond studying and working.
The best advice for prospective lawyers is to be as authentic as possible and be factual. Afterall, integrity in the legal profession matters. You may find you can show transferable skills such as being a team player, or an ability to pursue hard goals. By being honest, you can put across your personal passion better too. Think about voluntary experiences, sports, part-time work not related to the legal profession. What if you have none of these?!

If you're young and looking at a legal career, it's worth thinking about how you will show in an interview the rounded human you are. So, think about joining societies and clubs at university, getting involved in interests that show you're a team player, etc.

Legal podcasts, free webinars and other resources online can help you here too to show your wider understanding.

Your CV is a snapshot of who you are, so make sure you're true to yourself and show us what makes you tick. Good luck!