Keep it casual
17 Apr, 2023
5 Mins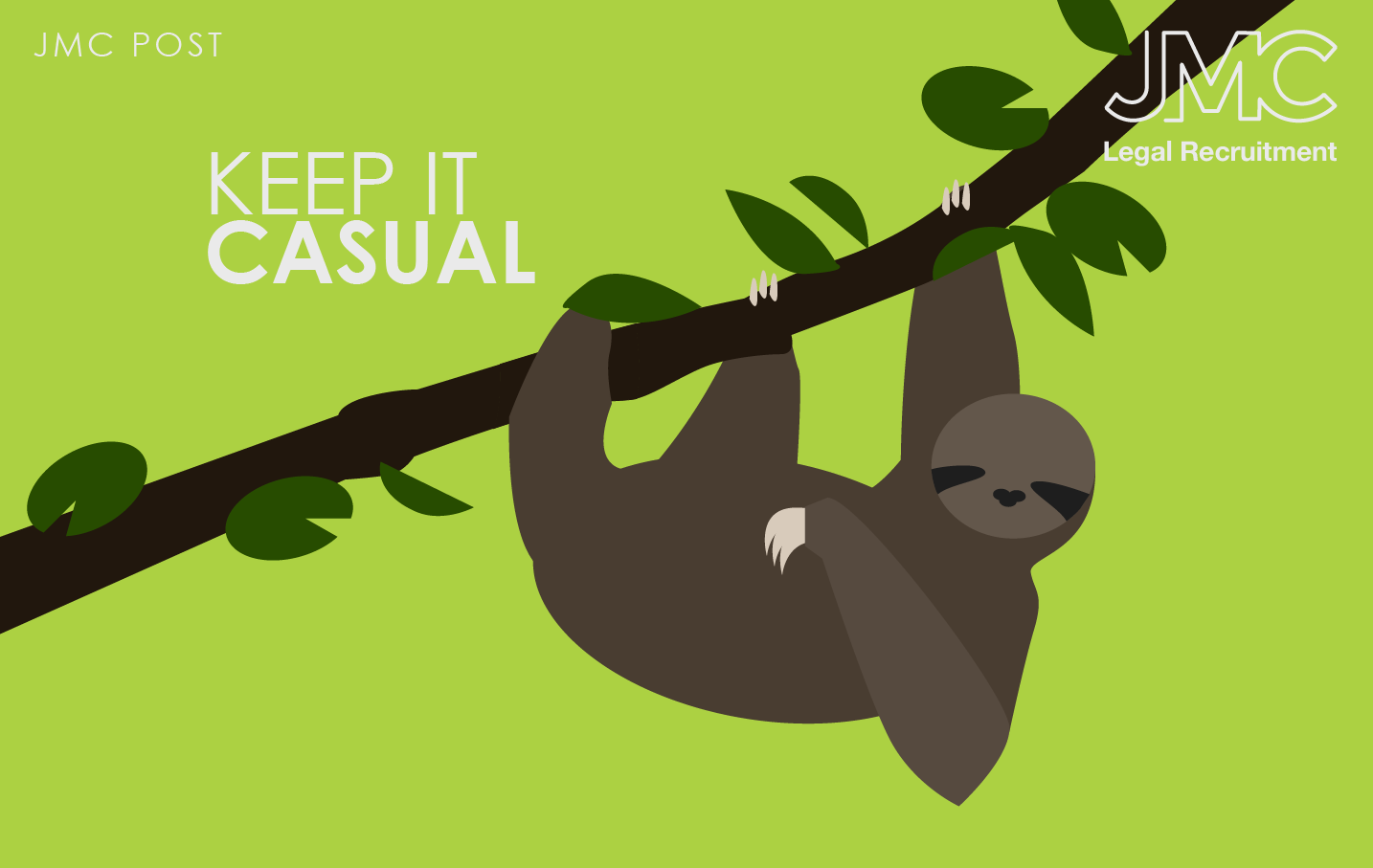 Do you dress up for work? Dress relaxed? Or turn up in something truly fabulous?
More employers are relaxing their dress codes. A monitor of February's job adverts showed this is a trend that's increased since the pandemic, with 2,927 UK job adverts citing a casual dress code, compared to 2,165 before the pandemic.
But are law firms doing the same?
Most law firms are still conservative with dress codes. Your typical law office will be awash with impeccably dressed lawyers in sharp suits, ties, formal trousers and pencil skirts in serious black, navy, brown and grey.
But one law firm has decided that's a bit too dated and more a style for bankers and estate agents. Instead, their new dress code is altogether more flamboyant.
Ayesha Vardag, the founder of the law firm Vardags, has announced a more radical post-pandemic dress code inviting staff to dress "as wildly fabulous as you feel like, and express yourselves to the full", using private members club Annabels as a source of style inspiration.
This law firm has previous for creating unusual dress codes after making headlines back in 2019 for rejecting cardigans as appropriate work attire. But this time, the dress code is much more colourful.
"If you want to wear gold leather trousers and an electric blue sequin jacket, that is absolutely fine by me, and I welcome that".
There's still an expectation of suits for court and the requirement is for outfits to be "still formal, still absolutely top-end and appropriate to the luxury market with which we engage".
So, is the idea of lawyers wearing suits, ties and double cufflinks now dated?
Should there be any kind of dress code in a law firm?
Do you get to wear what you like?
Let us know!