How To Resign
24 Oct, 2023
5 minutes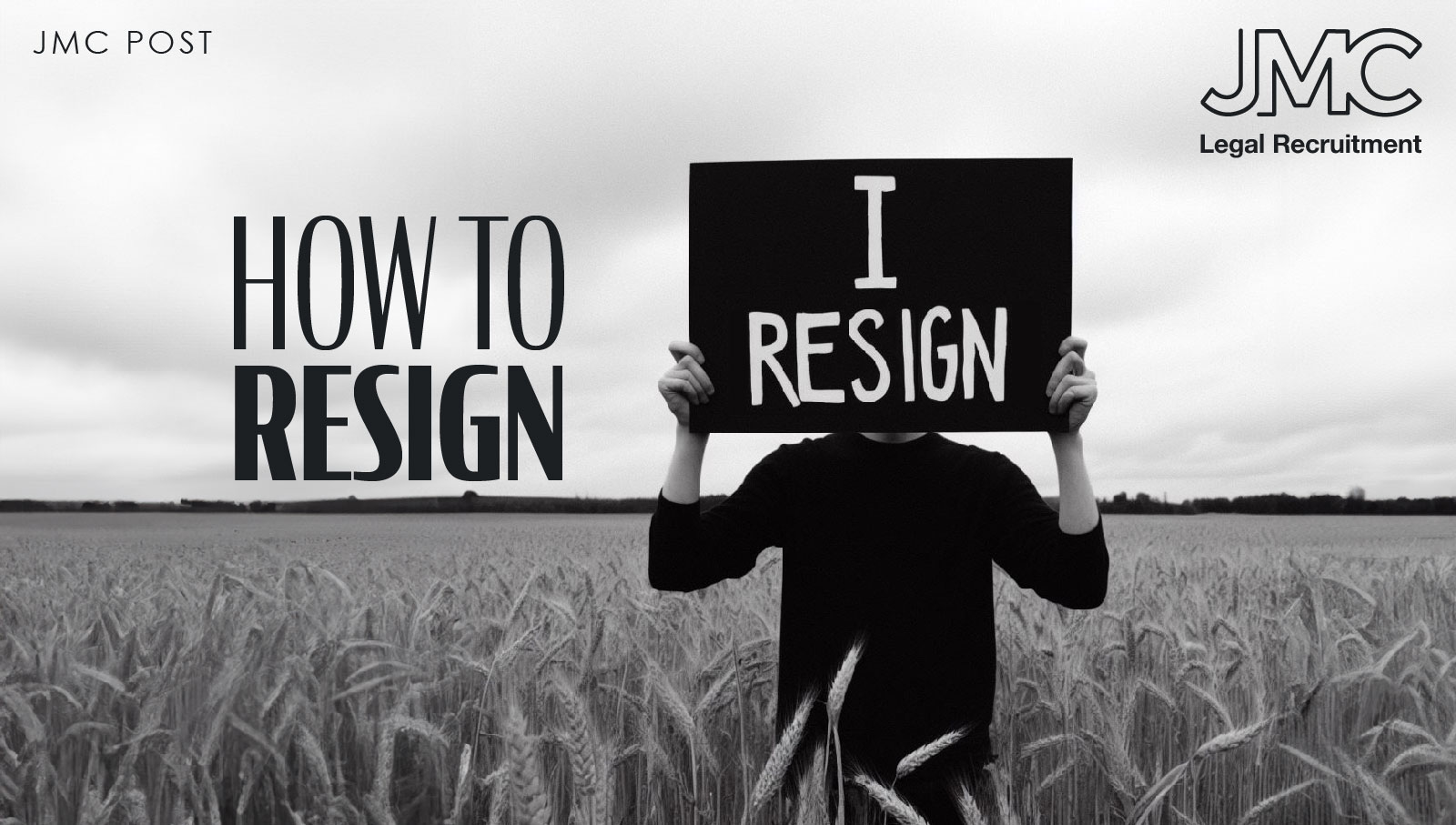 Is it time to move on from your law firm or company?
Here's how to keep it professional and ensure the transition from one job to another goes smoothly:
>> Time your departure to minimise disruption
Lawyers rarely get proper downtime but try not to move in the middle of a big project or during critical points in a case.
>> Give plenty of notice
This can help you line up your next source of income. It also gives the firm time to hire your replacement and helps clients adjust to the news.
>> Write your resignation letter
Keep it formal, factual, with a date of exit, and if you have any positive additions, they can go in too. Avoid outlining negative issues or making it too long and rambling.
>> Arrange a meeting to hand over the letter
Don't simply leave it on a desk or post it. Instead, arrange a one-to-one meeting so you can hand over your letter, explain your reasons, and offer to support any transition.
>> Check your contract and ethical requirements
Ensure passwords are deleted, confidential details are handled correctly, and your personal information is removed.
The goal is to leave on a positive note with good contacts and a great reference. If you suspect your firm may take the news badly and want to remove you immediately, make sure you're financially ready to go.
And if you need help to find your dream legal position, get in touch with us and we'll start you on your journey.