Ending the Blame Game
21 Sep, 2022
3 Mins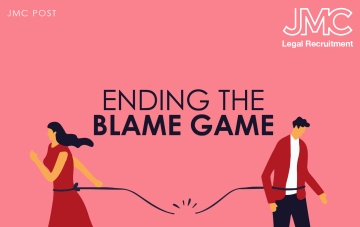 Do couples in England and Wales prefer the new no-fault divorce option?
Back in April a new no-fault divorce system arrived in England and Wales allowing couples to jointly apply for a divorce and reduce animosity in choosing who is to blame for a marriage breakdown.

Previously, 5 grounds for divorce were:

Adultery

Unreasonable behaviour
Desertion
2 years' separation with consent
5 years' separation with no consent
At the time the new joint application was hailed as, "the biggest reform of divorce laws for 50 years" (The Guardian)
And there was expected to be a surge in divorce applications like the one seen in Scotland when they introduced a similar system in 2006.

Recently, figures from the HM Courts and Tribunals Service show how much of an uptake of this new system there has been:

Out of 12,978 divorce applications, 2,771 were joint. So, around 1 in 5.

That number of new divorce applications is up from 6,764 in 2021.

So, it shows a spike in applications, but the number of joint applications isn't as high a figure as some expected. In Scotland the number of fault-based divorced dropped considerably with their new divorce system, with only 6% opting for 'adultery' or 'unreasonable behaviour' as grounds.

Maybe it takes longer than a few months for the no-blame divorce option to become more widely known.

Written by Jason Connolly