Do You Have Any Questions?
29 May, 2023
5 Mins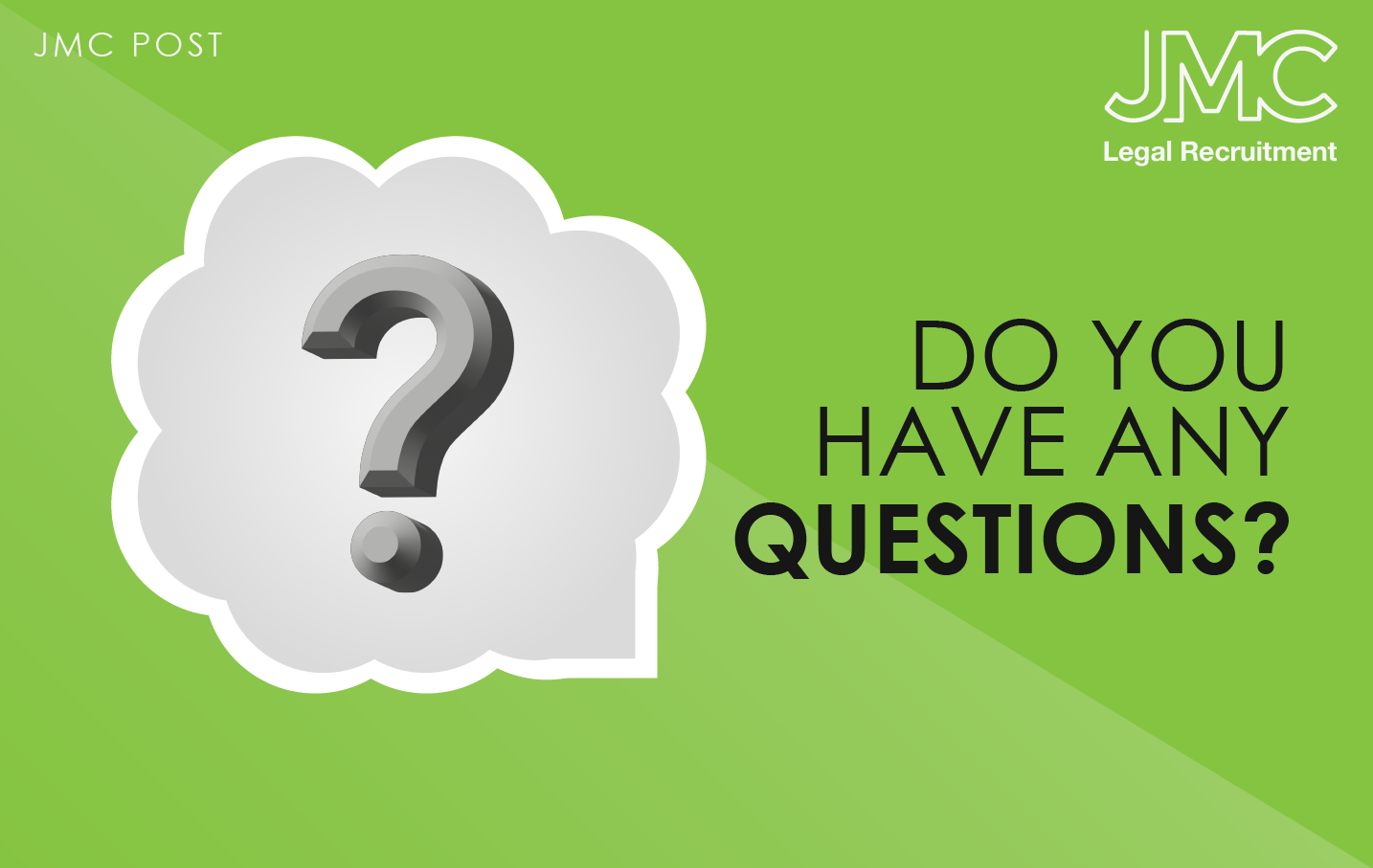 Have you got a legal interview coming up and unsure what questions to ask?
Here's some advice.
There's always a point in an interview when someone will ask you "Do you have any questions for us?"
It's at this point your mind can go blank.
Asking the right questions during a job interview can be just as important as answering them. This is your time to learn more about the law firm and the position you're interviewing for. It's also a chance to impress them with your research skills and expertise.
It's worth getting this part of the interview right. So have some thoughtful questions prepared that help you both find out more about each other and whether you're the right fit.
Here are some examples of questions you could ask:
Can you describe the culture of the law firm?
This shows you're picturing working at the firm and care about what they stand for and say about themselves.
??" How does the law firm approach professional development and career advancement for its lawyers?
This shows you intend to impress and grow in your role. It's also important to know there's room for moving up the ranks and they're thinking of you not just filling a gap but as a person to invest in.
What do you think sets this law firm apart from others in the industry?
Another way to put this across is to talk about how you think they set themselves apart (shows your investment in researching them) but you want to know how they would describe it.
What would a typical workday look like?
This helps you understand how they see your job rather than how it's represented in the job advert.
You may also want to ask questions about work/life balance, how they handle client conflicts of interest, what interesting cases they can discuss have they got coming up. It all depends on the company and the role you're applying for, of course.
Don't ask questions for the sake of it. Find ones you genuinely want to know the answer to. Use this opportunity to decide if the role is right and use it to impress.
Good luck!
Any more questions you would include here? Let us know in the comments.