Bust Cards
08 Feb, 2023
2 Mins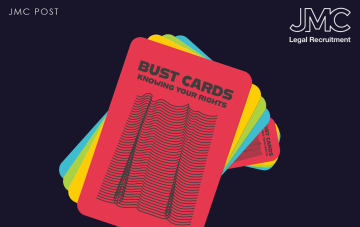 Ever heard of a bust card?
If you're wondering what one is and when you might need one, this is our lowdown.

A bust card provides you with basic legal information on your rights if you are arrested. You're most likely to come across one at a protest.

If there's a chance you're at risk of arrest, a bust card may be the thing you need to ensure you have a quick grasp of your rights and how to get legal help. They may also have the number of a defence lawyer and support organisations on them too.

While they're not a comprehensive guide or in any way to supplement proper legal support, they can give you the basic information you need on your legal rights if you're about to be interviewed at a police station.

So, who hands these out?

Legal observers commonly hand out bust cards at protests. They're trained volunteers supporting activists' legal rights and providing legal guidance. They act as an independent witness and don't participate in the action.

You can spot them by their high vis jackets with 'Legal Observer' written on the back. They aren't lawyers or police spokespeople, and they don't liaise between protesters and the police.

You have a right to protest. But a crackdown on those rights is currently underway with the public order bill currently going through the House of Lords. So, any bust card with the right legal information on it today may well need updating for future protests.

Are you familiar with bust cards?